Travelling is since civilization and in my words; to be civilized you need to travel. Generally, people travel to show off and brag or catch a selfie rather than to have an experience. But it's the experience that you'll remember, not the social share.
WHEN YOU TRAVEL
Add a pinch of planning
Flavour it with new experiences
Share this new experiences with the world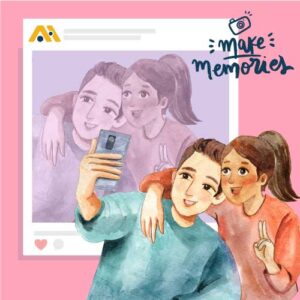 This is how you can enjoy every moment of your travel and this experience will remain unforgettable. Certainly, you should show off by capturing a photo and sharing them on social media. But apart from that, you should capture the photos with unforgettable experiences in your mind and soul.
Let's go on a flashback tour of your last trip or journey. What do you recall?
It's an experience that you enjoyed or a problem faced. That was the moment when you were truly involved. When your mind and soul are experiencing & capturing the moments for you.
A place is amazingly interesting for someone whereas it stands just normal for others. The difference is simply that one finds some uniqueness at that place. Whereas the other tries to compare with preconceived notions.
Travel doesn't become an adventure until you leave yourself behind. You must be open to new possibilities to understand travel. If you want to develop a good relationship with someone then travel with them. It will be a friendship for life.
So let's make more moments to cherish. All you need is to explore while you travel in three essential steps as under:
PRE-TOUR: This is the stage before leaving for a trip to add a pinch of planning. Whenever you have free time, collect information about the destination you intend to visit. What to see, what to avoid, what not to miss and what to explore in extra time. Also important to check weather conditions, what need to include in your luggage, insurance, permits and documents required, a close day for any monuments, pre-book services if going in a peak season time, etc. need to be arranged and verified.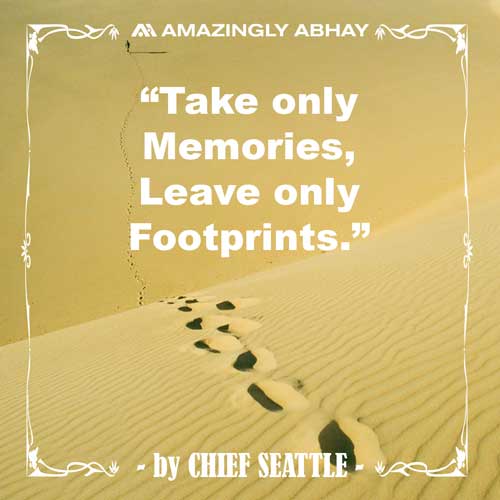 ON-TOUR: Now, you are at a travel destination. Try to explore unique things of that particular place, which is not available at your place of residence. Taste authentic flavour, shop for local handicrafts or souvenirs. If possible, indulge yourself in fairs or festivals to feel the essence of local culture. Every place is having its authenticity. Most importantly, respect the culture of the destination, do not disturb their culture, always maintain cleanliness and obey their rules.
POST-TOUR: Now you are back to your normal routine. Try to give a call back to the person who added extra memories for you while on the trip. This will add happiness to his as well as your life. You must have been shared on social media but also write reviews which will help the other travellers to explore better. Make sure to mention the uniqueness of your trip & things that need to be cautious about.
This way, you will feel like a responsible tourist. You will explore while you travel in the true sense. Also helps other tourists to have a better experience.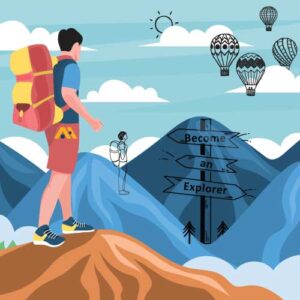 Travelling allows you to become so many different versions of yourself. Travelling has taught me many things I didn't know about myself. I have explored myself as a photographer, designer, influencer, spiritual and many more other versions to discover.
I hope this blog gives you some inspiration to travel and discover different versions of yourself. Travel is the best education. So go get lost, even if it's just outside your doorstep!
Become an explorer & meet new horizons!