Don't listen to people what they say but travel to explore and; experience it......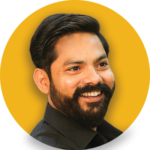 Hey, This is Abhay! Obsessed with exploring unexplored destinations and meeting new faces with my camera/mobile. Travelling has taught me many things I didn't know about myself. Started with escorting the travelers to managing services for them at the office and later being a travel agent. My passion for travel increased with each day's experience. It is my urge to deliver the best of services with personal care & assistance.
During the Covid pandemic, I advanced to do blogging to add another flavor to tourism. Hope this site will inspire you to change the meaning of traveling and chase your dream adventure. Start travel from your nearby places and explore your different versions of yourself.
Safe Travel !
Thank you so much for sharing all this wonderful travel info. It is so useful post. I"ll keep these things in my mind for sure when I plan my next visit.